Portable Analysis for Material ID
Get lab-quality results with user-friendly portable analyzers — anywhere, anytime, under any condition.
Portable analytical instruments deliver instant, actionable data for quick decision making in critical situations. Combining sophisticated technologies and an incredibly easy-to-use interface, our portable analyzers provide rapid, reliable chemical identification and material verification to increase throughput, raise quality and reduce risk — in virtually any location, field environment, or weather condition.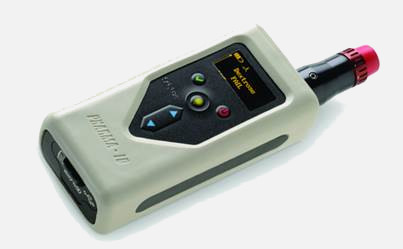 Industry Applications

Metals & Alloys

Geochem & Minerals 

Safety & Security

Pharma

Lab & Field Studies

Materials Analysis
Pharmaceutical companies worldwide lose billions of dollars in revenue due to counterfeit drugs. Consumer drugs are a common target for criminal organizations who typically sell these substitute products over the internet. There is a growing need for widespread analysis of intercepted drug shipments to test for counterfeit products. Raman spectroscopy has proven to be an effective approach for verifying and identifying counterfeit drugs. With PharmaID, our handheld Raman spectrometers, pharmaceutical manufacturers can now obtain fast, accurate material identity verification with ease and convenience. These cost-effective solutions allow users to quickly develop methods, enabling immediate release of raw materials into production. 21 CFR Part 11-compliant.




About PNF
Pooya Negar Fanavar Company "PNF" established in Tehran on the subject of Purchase, Sales and After Sales Services of Analytical Instruments, Ambient Air Pollution Monitoring Systems, Water Monitoring Systems, Environmental Testing Equipment and Import of related products... more