Gas Analyzer
Gas Analyzers have a modular design that offers a long-term security in your investment.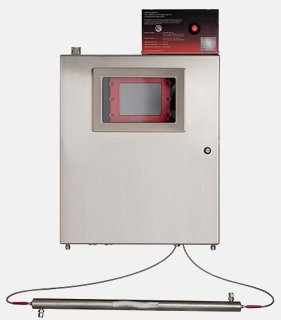 Analyzer modules can be freely combined into tailor-made solutions and upgraded or extended with new features at any time.  Remote modules are easily attached and centrally operated.
The Gas Analyzer is made up of a Flameproof enclosed Control Unit which can also contain one analyzer.
Features
UV Photometer and Electrochemical Oxygen Sensor

UV Photometer and Paramagnetic Oxygen Analyzer

IR Photometer and Paramagnetic Oxygen Analyzer

IR Photometer and Electrochemical Oxygen Sensor

IR photometer and Thermal Conductivity Analyzer

Infrared Photometer

Extensive Self-Diagnosis Functions

Multiple analyzer systems: up to four analyzer modules with up to six sample components in one system

Extensive automatic calibration with air or integral calibration cells,

Self-monitoring function indicates when maintenance is required

"Safety Concept" for measuring flammable gases in Zone 2 , Category 3G

Provides Ethernet TCP/IP interfaces, OPC server, PROFIBUS and Modbus interfaces

Instantaneous reading of H2S

Diode Array Detection

Unattended Operation – Very Low Maintenance

Operation in Hazardous areas High Accuracy

Wide Concentration measuring range Fast response

Long-Term Stability
Dissolved Gas Analysis (DGA)
Knowledge of the condition of transformers is essential for all electrical networks and on-line monitoring of critical transformers is becoming increasingly vital.  This information allows valuable assets to be maximized and expensive failures to be avoided.
Dissolved Gas Analysis (DGA) and Moisture Measurement of the Insulation Oil are recognized as the most important tests for condition assessment of transformers.
Features
DGA is widely accepted as the most effective method of LTC condition based monitoring.

Avoid Costly Unplanned Outages.

Transformer Faults Detected in their infancy

Transformer Output Optimized Safely, maximizing asset

Transformer Ageing can be calculated

Type of fault can be classified from results.
About PNF
Pooya Negar Fanavar Company "PNF" established in Tehran on the subject of Purchase, Sales and After Sales Services of Analytical Instruments, Ambient Air Pollution Monitoring Systems, Water Monitoring Systems, Environmental Testing Equipment and Import of related products... more